Instruction/Technique

00252768
When I Sing: Three-Part Treble with Optional Hand Percussion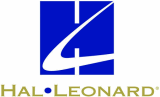 Model: 00252768
UPC: 888680718855
Master Carton Qty: 10
When I Sing
is a new ChroalQuest work by Rosephanye Powell that expresses the joys of choral singing! The text, written in collaboration with the girls chorus of Auburn Junior High School in Alabama, moves from "I" to "We" in this rhythmic, soulful piece, and gives young singers the opportunity to experiment with circle song structure.
ChoralQuest®, an exciting series of new music and accompanying curricula for middle-level choir, is a program published by the American Composers Forum. The series is designed to breathe new life into the available repertoire for choral students in middle school and junior high. At the heart of this program are new works written by a diverse group of leading American composers who have created challenging pieces that are a true departure from standard middle school repertoire. Based on the success of ACF's decade-long BandQuest® program, ChoralQuest has a residency component in which the composer works collaboratively with a middle school as they create their new piece. Visit www.choralquest.org to learn more about this innovative series, and emailchoralquest@composersforum.org to request a free downloadable audio catalog.
Details
Publisher:
American Composers Forum
Medium:
Softcover
Pages:
20
Length:
10.50 in.
Width:
6.75 in.
Series:
ChoralQuest
Voicing:
3 Part Treble