Classroom Instruction

09970419
Whacked on Classics (Collection): Music of the Masters for Boomwhacker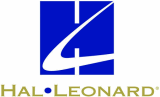 Model: 09970419
UPC: 073999704198
Master Carton Qty: 10
Here is a fun and creative way to introduce your students to some of the greatest classical hits of all time! Using Boomwhackers, xylophones and other classroom instruments, students will experience some of the best known pieces from music history! These reproducible instrument parts are easy and user-friendly. The classical melodies can be performed by using the piano arrangements or the online professionally-produced recordings for added play-along excitement! All of the arrangements in Whacked on Classics use the C Major Diatonic Scale set of Boomwhackers. Easy-to-follow teaching procedures are also included, along with reproducible information sheets about each composition and composer.Featured Songs and Composers: Canon (Pachelbel), The Four Seasons/Autumn: Third Movement (Vivaldi), Rondeau (Mouret), Symphony No. 94 ("Surprise"): Second Movement (Haydn), Fur Elise (Beethoven), William Tell Overture (Rossini), Symphony No. 9 ("From the New World"): Second Movement (Dvorák), Also Sprach Zarathustra (Strauss). For Gr. 4-8.
The price of this book includes a unique code that provides access to audio tracks online, for download or streaming. The tracks inlcude PLAYBACK+, a multi-functional audio player that allows you to slow down audio without changing pitch, set loop points, change keys, and pan left or right – available exclusively from Hal Leonard. Suggested for grades 4-8.
Details
Publisher:
Hal Leonard
Publication Date:
01/2003
Credits:
(Tom Anderson)
Medium:
Softcover Audio Online
Pages:
40
Length:
11.00 in.
Width:
8.50 in.
Series:
ExpressiveArts
Format:
Book/Online Audio Pak w/reproducible instrument pages
ISBN:
1540035018