Cello Music

48024853
Waggon Wheels: 26 Pieces for Cello Players with Audio CD Cello Part On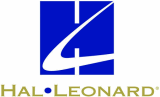 Model: 48024853
UPC: 840126910261
Master Carton Qty: 10
The Boosey & Hawkes Easy String Music series by Katherine & Hugh Colledge contains four volumes of repertoire for new and developing string players. Popular with teachers and students alike, each title steadily introduces and consolidates new techniques, fingerings, notes and rhythms to build firm foundations for future learning.
Each title is available in two editions - one with a CD of demonstration and accompaniment audio tracks, and another with a piano accompaniment booklet plus access to downloadable audio resources.
The 26 pieces of Waggon Wheels form the second volume of the series. They cover 3rd and 4th fingers (in 1-34 patterns) and slurred bowing.
Cello Part and CD; no piano accompaniment.
Details
Publisher:
Boosey & Hawkes
Publisher Code:
M060134241
Publication Date:
03/2020
Medium:
Softcover with CD
Pages:
16
Length:
12.00 in.
Width:
9.00 in.
Series:
Boosey & Hawkes Chamber Music
Format:
Cello with CD
ISBN:
1784543608