Timpani

03770349
Tymp Tunes (19 Pieces)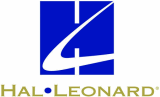 Model: 03770349
UPC: 884088703561
Master Carton Qty: 10
William Schinstine's
Tymp Tunes
collection includes solos which are already on state and national contest lists, in addition to six entirely new works. The level of difficulty ranges from medium easy to difficult. A wide range of styles is covered and many technical problems that are found in modern tympani playing are incorporated.
Details
Publisher:
Southern Music Company
Publisher Code:
B249
Publication Date:
04/1970
Credits:
William J. Schinstine
Pages:
28
Length:
12.00 in.
Width:
9.00 in.
Series:
Southern Music
ISBN:
1581063156
Band Grade:
2