Misc Woodwind Music

44004378
Tons of Tunes for the Beginner: Flute/Oboe/Violin - Grade 0.5 to 1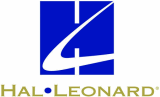 Model: 44004378
UPC: 073999618754
Master Carton Qty: 10
There are two things that beginners really want to do: play songs they recognize and play the TUNE. In
Tons of Tunes for the Beginner
, many of the easiest of familiar songs are gathered together so that young musicians can do just that – play the tunes to familiar music! Most of the songs can be performed by players who have learned only a few notes. Play along with the CD accompaniment or with any combination of solo instruments for tons of practice fun! 32 favorite tunes, including:
Bingo, I've Been Working on the Railroad, Ode to Joy, Take Me Out to the Ball Game, Yankee Doodle
and more.
Details
Publisher:
Curnow Music
Publication Date:
04/2003
Credits:
arr. Mike Hannickel and Amy Adam
Medium:
Softcover with CD
Pages:
24
Length:
12.00 in.
Width:
9.00 in.
Series:
Curnow Play-Along Book
Format:
Flute/Oboe/Violin
ISBN:
9043116955
Voicing:
Flute
Band Grade:
.5 to 1