Sacred

35030925
To Believe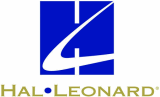 Model: 35030925
UPC: 888680611255
Master Carton Qty: 10
Uses:
General, Inspirational, Social Justice, Thanksgiving
Scripture:
Romans 12:11-13; Philippians 4:6
Young singing sensation Jackie Evancho recorded this song as a statement of faith and a prayer for peace in the world. There is great hope in this tender ballad, and the expressive melody quickly comforts the heart. A beautiful piano part, reasonable vocal ranges and an opportunity to feature a soloist make this song a meaningful and useful addition to your choir folders, and the optional string and percussion orchestration will add to the appeal. Score and Parts (perc 1-3, hp, vn 1-2, va, vc, db) available as a digital download.
Details
Publisher:
Shawnee Press
Publication Date:
06/2016
Credits:
Matthew Evancho/arr. Heather Sorenson
Medium:
Octavo
Pages:
16
Length:
10.50 in.
Width:
6.75 in.
Series:
Shawnee Sacred
Format:
SATB
Voicing:
SATB