Miscellaneous

14027259
The Only Chord Book You Will Ever Need! (Guitar Edition)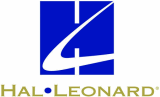 Model: 14027259
UPC: 882413000521
Master Carton Qty: 10
Learn the building blocks to play songs and create your own music! This unique learning system designed by John McCarthy guides you through 500 of the most important chords used in all genres of music. Each chord is shown with player's perspective & front views. Use the tablature and downloadable audio demonstrations to play each chord quickly and easily. Learn the chord formulas used to construct each chord so you can create your own inversions and chord scale formulas to put chords together and write your own songs. Over 500 professional backing tracks and playing examples! Download the audio demonstrations and hear every note of each chord played slowly one note at a time and all together. Play them on your computer, potable device or burn them to a CD. As a bonus, you will gain access to the music and backing tracks for 17 of the most common progressions of all time. Use these full band backing tracks play many of the chords from this book and learn how to apply them to create songs and progressions. In addition, you get FREE lifetime membership to The Rock House Method® lesson support system on the web. Use the number found inside this book to register for support at www.RockHouseMethod.com. Use this fully interactive lesson support site along with your product to enhance your learning experience, expand your knowledge, link with instructors and connect you to a community of people around the world who are learning to play music using The Rock House Method®.
Details
Publisher:
Rock House
Publication Date:
11/2007
Credits:
taught by John McCarthy
Medium:
Softcover Audio Online
Pages:
160
Length:
12.00 in.
Width:
9.50 in.
Series:
Rock House
Format:
Book/Online Audio
ISBN:
0976434784
Guitar Tablature:
Included