Misc Percussion Music

06620100
The New Breed: Systems for the Development of Your Own Creativity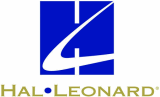 Model: 06620100
UPC: 884088103545
Master Carton Qty: 10
Gary Chester was one of the busiest studio drummers of the '60s and '70s and played on hundreds of hit records. His systems have been used and endorsed by drummers such as Kenny Aronoff, Danny Gottlieb, and Dave Weckl. This is not just another drum book, but rather a system that will help you develop the skills needed to master today's studio requirements. These systems are not designed to be palyed strictly as exercises, but used as tools to develop new musical ideas that can be applied to any and all musical styles. By working with this book, you'll improve your reading, concentration, coordination, right and left-hand lead, and awareness of the click. This revised edition contains access to an online recording of an interview with Chester.
Subscribe to the Gary Chester New Breed YouTube Channel
Details
Publisher:
Modern Drummer Publications
Publication Date:
09/2006
Credits:
by Gary Chester
Medium:
Softcover Audio Online
Pages:
48
Length:
12.00 in.
Width:
9.00 in.
Series:
Percussion
Format:
Book/Online Audio
ISBN:
1423418123