Musical Theatre

50481173
The First Book of Soprano Solos: Now with Book/CD packages available f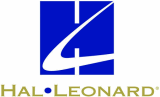 Model: 50481173
UPC: 073999811735
Master Carton Qty: 10
This is among the most widely used teaching repertoire for singers in the U.S. Over 30 songs in each book, including American and British art songs, folk song arrangements, sacred songs and a sampling of beginning songs in German, Italian, Spanish and French. There is a completely different song selection for each voice type.
Contents: The Beatitudes (Malotte) • Bel Piacere (Handel) • Bonne Nuit (Massenet) • The Crucifixion (Barber) • El Majo Discreto (Granados) • El Tra La La y el Punteado (Granados) • Everywhere i Look! (Carew) • The Green Dog (Kingsley) • Have You Seen but a White Lily Grow (Anonymous) • Hear My Cry, o God (Franck) • Heffle Cuckoo Fair (Shaw) • I Love all Graceful Things (Thiman) • Into the Night (Edwards) • the K'e (C Dougherty) • Le My Song Fill Your Heart (Charles) • Let us Dance, Let us Sing (Purcell) • Lied der Mignon (Schubert) • A Little China Figure (Leoni) • Little Elegy (Duke) • Love Has Eyes (Bishop) • Lullaby (Scott) • The Mermaid's Song (Haydn) • Minnelied (Mendelssohn) • My Johann (Grieg) • Night is Falling (Haydn) • O Peace, Thou Fairest Child of Heaven (Arne) • Oh, What a Beautiful City! (Boatner) • Piercing Eyes (Haydn) • Rose Softly Blooming (Spohr) • Si mes vers avaient des Ailes! (Hahn) • Waldensamkeit (Reger) • Water Parted from the Sea (Arne) • When I Have Sung my Songs (Charles)
Details
Publisher:
G. Schirmer, Inc.
Publication Date:
05/1991
Credits:
featuring Laura Ward, pianist on the accompaniment CDs
Medium:
Softcover
Pages:
128
Length:
12.00 in.
Width:
9.00 in.
Series:
Vocal Collection
Format:
Book
ISBN:
0793503647