Misc Percussion Music

06620037
The Encyclopedia of Double Bass Drumming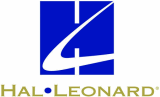 Model: 06620037
UPC: 073999200379
Master Carton Qty: 10
Bobby Rondinelli of Rainbow, Black Sabbath and Blue Öyster Cult and master teacher Michael Lauren from the Drummers Collective have put together the most comprehensive text ever written on the subject of double bass drumming. It features hundreds of innovative warm up, beat and fill exercises, tips for getting started, a discography of important double bass recordings, plus a timeline of the most important double bass drummers in history, including photos of their setups. A must for all drummers interested in improving their double bass technique!
Details
Publisher:
Modern Drummer Publications
Publication Date:
03/2000
Credits:
by Bobby Rondinelli and Michael Lauren
Medium:
Softcover
Pages:
84
Length:
12.00 in.
Width:
9.00 in.
Series:
Percussion
ISBN:
0634014676