Misc C Instruments

00400538
The Blues Minus You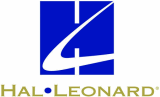 Model: 00400538
UPC: 884088190484
Master Carton Qty: 10
Mal Waldron, fabled pianist and accompanist to Billie Holiday, has put together a marvelous album of original blues for all players. Utilizing a crack jazz trio, he runs the gamut of blues stylings. Features fabled soloist Ed Xiques, who has toured with Liza Minnelli, Frank Sinatra, Tony Bennett and more. Come join a master in a session of true blues. Includes a high-quality printed music book with parts for C, B-flat, E-flat and Bass Clef instruments and a compact disc featuring complete versions as well as accompaniments to each piece.
Performed by Ed Xiques, baritone, tenor, alto and soprano saxophone; flute
Accompaniment: Mal Waldron, piano; Wendell Marshall, bass; Charles Perry, drums
Details
Publisher:
Music Minus One
Publication Date:
11/2006
Medium:
Softcover with CD
Pages:
16
Length:
12.25 in.
Width:
9.00 in.
Series:
Music Minus One
Format:
Book/CD Pack
ISBN:
1596156953