Accordion Instruction and Music

00103911
Tango Delight: 12 Tangos for Accordion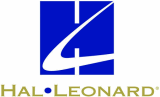 Model: 00103911
UPC: 884088698805
Master Carton Qty: 10
The tango – vigorous and comforting dance music full of emotion, passion and love!
Tango Delight
is the follow-up to
Tango Time!
The pieces are a bit more challenging and expansive. They are intended for accordionists of an intermediate to advanced level who wish to enjoy the real tango. The chord symbols make playing together with other instruments possible. The enclosed demo and play-along CD is a source of inspiration. Includes: Tempo de tango • Momento latino • Argentina habla • Las estrellas en tus ojos • Tango brillante • Melodia para mi familia • Fiesta musical • Amigos en la noche • Milonga para ti... • Balla el tango • Los colores del mundo • Recordando a mi padre.
Details
Publisher:
De Haske Publications
Publisher Code:
DHP1094622-4
Publication Date:
07/2012
Credits:
by Myriam Mees
Pages:
36
Length:
12.00 in.
Width:
9.00 in.
Series:
Accordion
Format:
Book/CD Pack
ISBN:
9043131024
Band Grade:
6