Guitar, Bass & Fretted

00358954
TUC-KITTY Travel Concert Ukulele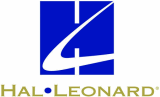 Model: 00358954
UPC: 840126944716
Master Carton Qty: 10
What's a cat's favorite movie? The Sound of Mewsic!
Let the hills come alive with the sound of mewsic with the TUC-KITTY, the purrfect instrument for any cat lover! The TUC-KITTY is like all other Flight Travel Ukuleles, offering great sound, playability, durability, and value. Flight Concert Travel Ukuleles (TUC) have a slightly larger body and a slightly longer fretboard than the Soprano Travel Ukulele, resulting in a larger sound–all the great qualities of the TUS, but bigger. Players with larger hands will enjoy the extra room on the fretboard. The TUC-KITTY Travel Ukulele includes a linden wood top with an ABS body, neck, fretboard and bridge. The result is a ukulele with low action that is easy to clean and maintain. Want a ukulele that shows you are a cat lover while still being tough, sounding great, and plays well? If so, check out the Flight TUC-KITTY Ukulele at your local Flight dealer!
Details
Manufacturer:
Flight
Manufacturer Code:
TUC-KITTY
First Available Date:
06/2021
Format:
Stringed Instruments
Length:
25.00 in.
Width:
9.75 in.
Series:
Flight Ukuleles