Percussion

00226545
Supremo Select Series Bongos - Lava Wood Finish (Model STBS-B LW)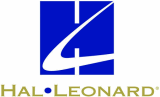 Model: 00226545
UPC: 888680674960
Master Carton Qty: 10
The Lava Wood finish is a new addition to our popular Supremo Select series line of upper entry-level drums, which are perfect for someone looking to get started with playing hand percussion instruments for the first time, but prefer designs that are a bit more unique than standard natural wood or solid color finishes. These drums feature premium quality build coupled with select raw materials at a highly competitive price, which combine to offer the best value on the market.
The bongos feature:
• 7″ x 8-1/2″ shells constructed of hand-selected, aged Siam Oak Wood
• Black powder coated Classic Pro hoops, reinforced side plates with 5/16″ diameter tuning lugs
• Equipped with high quality natural water buffalo skin heads for optimal response and playability
• Tuning wrench included
• Stands and carrying bags available as additional options
Details
Publisher:
Tycoon Percussion
Publication Date:
01/2017
Medium:
General Merchandise
Length:
19.25 in.
Width:
10.50 in.
Series:
Tycoon
Format:
7 inch. & 8-1/2 inch.