Timing and Tuning

00364369
Super TightŪ (ST-2): Clip-On Chromatic Tuner for All Instruments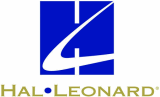 Model: 00364369
UPC: 611820002152
Master Carton Qty: 10
The Snark ST-2 chromatic tuner is great when you need to tune more than just guitar and bass. This compact tuner also works with mandolins, banjos, violas, ukuleles, flugelhorns - you name it! Tune from a distance, by virtue of the ST-2's built-in microphone. Even if it's clipped to your music stand a few feet away, the ST's upgraded high-definition display is easy to read. The ST-2 is one of the most versatile compact tuners you'll find. Flat tuning, transpose functions, and easy pitch calibration provide more tuning options than most chromatic tuners. Boasting more accuracy than ever, the Snark ST-2 also doubles as a tap tempo metronome.
Features include:
• Features a faster chip than its predecessor for improved accuracy
• Upgraded high-definition display rotates 360 degrees for easy viewing
• Stay-put clip
• Tap tempo metronome
• Flat tuning/transpose functions
• Pitch calibration (415Hz-466Hz)
• High-sensitivity vibration sensor
• Built-in microphone
• NOTE: Snark advises not to use this tuner with instruments having these types of finishes: nitrocellulose lacquer, polyurethane, French polish, or oil finish
Details
Manufacturer:
Snark Tuners
Manufacturer Code:
ST-2
First Available Date:
01/2021
Format:
General Merchandise
Length:
3.50 in.
Width:
2.75 in.
Series:
Evets Snark Tuners
Format:
Red