Alto Sax Music

48181129
Suite for Alto Saxophone and Piano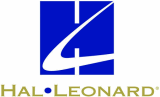 Model: 48181129
UPC: 888680787042
Master Carton Qty: 10
Suite for Alto Saxophone and Piano
by Paul Bonneau was composed in 1944. Written in four short movements: 1. Improvisation, 2. Danse des démons, 3. Plainte, 4. Éspièglerie,
Suite for Alto Saxophone and Piano
is reminiscent of the early 20th century French Neoclassicism. This suite could be played by advanced-intermediate and advanced players, as the technicality is not too strong. Paul Bonneau (1918-1995) is a French classical composer. He adapted and wrote 11 ballets/operettas and arranged some pieces by Offenbach.
Details
Publisher:
Alphonse Leduc
Publication Date:
05/2018
Medium:
Softcover
Pages:
16
Length:
12.25 in.
Width:
9.25 in.
Series:
Leduc