Misc Percussion Music

00383099
Stewart Copeland - Drumming in the Police and Beyond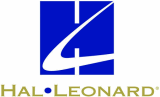 Model: 00383099
UPC: 196288021162
Master Carton Qty: 10
Hudson Music is thrilled to announce a new full-color book in collaboration with Stewart Copeland, Rock 'n' Hall of Famer and drumming legend of the Police. One of the most iconic and influential rock drummers of all time, a book about his work has been sought after by drummers for many years. Now, with
Stewart Copeland: Drumming in the Police and Beyond
, Husdson Music presents the definitive document. Combining detailed biographical and analytical text, note-for-note drum transcriptions, and many never-before-published photos, this book covers Stewart's body of work, with special emphasis on his legendary drumming in the Police.
Created with exclusive interviews and input from Stewart himself, the book presents a look behind the scenes of the recording of each Police album, as well as Stewart's memories of his upbringing in the Middle East, early career in London, touring with the Police, and his perspective on the unique brand of drumming he brought to their classic albums.
Each album is documented in detail, and a selction of songs are transcribed and broken down by author Joe Bergamini. Beautiful color photos document all the phases of Stewart's storied career. The book includes a detailed gear section with diagrams of drum setups and specifics on Stewart's equipment and sound, assembled under the supervision of Stewart's longtime drum tech Jeff Seitz.
Among the 18 songs analyzed and transcribed are "Roxanne," "Message in a Bottle," "Walking on the Moon," "Don't Stand So Close to Me," "Spirits in the Material World," "Every Little Thing She Does Is Magic," "One World," "Synchronicity II," and more. There are also tracks included from Animal Logic, Oysterhead, Gizmodrome, and Stewart's solo work.
Whether you're a pro drummer, music enthusiast, or just a fan of the Police, you will be taken on an exciting, informative, and visual journey into the mind and work of the iconic Stewart Copeland in
Stewart Copeland: Drumming the the Police and Beyond.
Details
Publisher:
Hudson Music
Publisher Code:
HDBK61
Publication Date:
11/2021
Credits:
by Joe Bergamini
Medium:
Softcover
Pages:
200
Length:
12.00 in.
Width:
9.00 in.
Series:
Percussion
ISBN:
1705154026