Percussion

00776258
Standfirm Bass Drum Anchor Straps (2-Pack)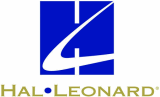 Model: 00776258
UPC: 647139404646
Master Carton Qty: 10
The Standfirm Bass Drum Anchor straps allow you to lock your bass drum into position, and prevent it from moving while being played. No more chasing your bass drum all over the stage during a song. Velcro arms of the strap wrap around each bass drum spur, and the body of the strap velcros to the carpet or drum rug. They can also be left on the drum rug to mark the placement of the bass drum after it is removed. These straps work best with fine fibered drum rugs and carpets.
• Attaches to spurs on bass drum
• Prevents drum from sliding forward when being played
• Velcros to most fine fibered carpets and drum rugs
• Quick to attach and remove
• Marks bass drum placement on rug when not in use
Details
Publisher:
Gibraltar
Publication Date:
06/2016
Medium:
General Merchandise
Length:
7.00 in.
Width:
.25 in.
Series:
Gibraltar