Percussion

00776402
Standard Cymbal Boom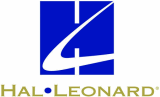 Model: 00776402
UPC: 736021279278
Master Carton Qty: 10
Gibraltar's 4425B-1 Cymbal Accessory Boom Arm attaches to both rack bars and stands and allows you to easily add a cymbal placement to your setup without adding another cymbal stand.
• 14-inch down tube
• 3/4-inch shaft diameter
• 16-inch boom arm
• Use with multi clamp to attach to racks and stands
Details
Publisher:
Gibraltar
Publication Date:
06/2016
Medium:
General Merchandise
Length:
21.25 in.
Width:
7.00 in.
Series:
Gibraltar