Guitar, Bass & Fretted

00347357
Space Soprano: Travel Series - Model TUS40-SPACE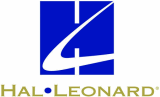 Model: 00347357
UPC: 840126926996
Master Carton Qty: 10
Flight Travel Ukuleles have proven to be one of the best and most robust ukuleles that you can purchase, and Flight continues to expand the number of choices that are available in the series.
Have you ever looked up into the clear night sky and soaked in the beauty of the moment? Have you ever felt your spine tingle in connection with music? Combine these powerful experiences with Flight's new space-inspired ukulele. The TUS40-SPACE is a Flight Travel Ukulele that features a galaxy of stars on its soundboard and headstock. This is the perfect instrument to strum around a campfire or to play under the starlit sky. The body and neck of this ukulele are made with rugged and dependable ABS plastic, and the laminate basswood soundboard of the ukulele is punchy, resonant, and loud.
Features include:
• Sound board made of laminate linden wood
• ABS neck & fingerboard
• Zero fret & ABS saddle
•˙Black strap button
•˙Linden headstock veneer
• Aquila Nylgut strings
• Includes gig bag and instruction booklet
Details
Manufacturer:
Flight
Manufacturer Code:
TUS-40
First Available Date:
12/2020
Format:
Stringed Instruments
Length:
22.50 in.
Width:
8.75 in.
Series:
Flight Ukuleles
Format:
Model TUS40-SPACE