Computer Software

00143997
Sound Forge Pro for Mac - Version 2.5 (Retail Edition)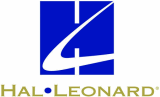 Model: 00143997
UPC: 855309736224
Master Carton Qty: 10
Sound Forge™ Pro Mac is a dedicated platform for recording, editing, processing, and rendering flawless audiofiles. New features include refined metering for discriminating mastering and broadcast professionals, more processing tools, significant event editing improvements, and with this edition, the freestanding Convrt™ Batch Processing Automation Tool. In addition, we've built in round-trip interoperability with the award-winning SpectraLayers™ Pro Advanced Audio Spectrum Editor, resulting in the debut of Audio Master Suite Mac – representing the absolute ultimate in waveform and spectral editing program integration. Employ Sound ForgePro Mac in your studio workstream and open smooth new pathways to audio excellence in OS X®.
Features include:
• Open smooth new pathways to audio editing excellence in OS X
• Access dedicated viewing panels for the ideal workflow experience when recording, monitoring, editing, applying plug-in processing, and browsing for content
• Toggle between features to view only those you need to see during a particular editing task
• Engage exclusive Sound Forge event-based editing for effortless sequencing of audio on the timeline
• Enter Pencil Mode and make microscopic waveform alterations
• Perform sample-accurate audio file editing in a wide range of industry standard time formats
Click¦here for details on educational software site licenses available from Hal¦Leonard
Details
Publisher:
Hal Leonard
Medium:
General Merchandise
Length:
5.25 in.
Width:
5.25 in.
Series:
MAGIX
Format:
Retail Edition