Timing and Tuning

00364372
Snark (SN-1X): Clip-On Chromatic Guitar and Bass Tuner with Metronome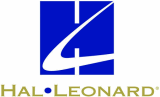 Model: 00364372
UPC: 611820002022
Master Carton Qty: 10
Based on the original Snark SN-1, this Snark SN-1X clip-on tuner is equipped with faster processing chips for faster tuning response, plus an advanced high-definition screen that's easy to read from any angle. You get a compact tuner that's clearly visible in any light and suitable for guitar or bass. This affordable little wonder also includes flat tuning and transpose functions plus easy pitch calibration. It even offers a handy tap tempo metronome. Many gigging musicians rely on clip-on tuners for convenience, and the Snark SN-1X clip-on chromatic tuner doesn't disappoint.
Features include:
• Chromatic tuner with fast tuning response
• High-definition display is easy to read from any angle
• Stay-put clip
• Tap tempo metronome
• Flat tuning/transpose functions
• Pitch calibration (415-466Hz)
• High-sensitivity vibration sensor
• Frequency range is tailored to guitar and bass
• Tuner can be used on front or back of headstock
Details
Manufacturer:
Snark Tuners
Manufacturer Code:
SN-1X
First Available Date:
01/2021
Format:
General Merchandise
Length:
3.50 in.
Width:
2.75 in.
Series:
Evets Snark Tuners
Format:
Blue