Misc Percussion Music

06620072
Snare Drum Duets: 25 Duets for Two Snare Drummers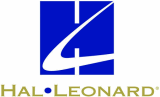 Model: 06620072
UPC: 073999330489
Master Carton Qty: 10
Written by
Modern Drummer
publisher Ron Spagnardi,
Snare Drum Duets
offers a selection of 25 challenging duets ranging in difficulty from simple to complex. A wide assortment of time signatures is used throughout the book, from 2/4 and common time, to 5/8, 7/8 and 12/8, among others. This book can be used for two players in duet format (remembering to alternate parts), as individual solos for improvement of basic reading skills, or for play-along with the enclosed CD, which includes a separate recording of both parts for each duet. Conscientious practice of the material in
Snare Drum Duets
will improve both reading and technical skills, regardless of the manner in which the book is used. Ideal for high school and college-level percussionists, this book/CD pack is fun for students and teachers.
Details
Publisher:
Modern Drummer Publications
Publication Date:
02/2003
Credits:
by Ron Spagnardi
Medium:
Softcover with CD
Pages:
56
Length:
12.00 in.
Width:
9.00 in.
Series:
Percussion
Format:
Book/CD Pack
ISBN:
0634054066