Instruction/Technique

00695195
Sightsinging: Essential Concepts Series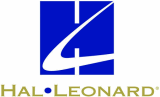 Model: 00695195
UPC: 073999951950
Master Carton Qty: 10
This book designed from core curriculum programs at the famous Musicians Institute in Los Angeles is a comprehensive source of sightsinging fundamentals. It covers major and minor scales, modes, the blues, arpeggios, chromaticism, rhythm and counting, and includes professional lead sheets and over 300 examples & exercises.
Details
Publisher:
Musicians Institute Press
Publication Date:
01/1998
Credits:
by Mike Campbell Essential Concepts
Pages:
160
Length:
12.00 in.
Width:
9.00 in.
Series:
Musicians Institute Press
Format:
Voice Technique
ISBN:
0793581915