Classroom Instruction

00316689
Scripture Songs for Children's Church: 40 Kids' Songs Straight from th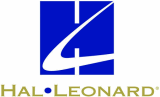 Model: 00316689
UPC: 884088662486
Master Carton Qty: 10
Pendleton Brown has set 40 popular Bible verses to music, creating a fun and effective way to memorize them! This book includes melody, lyrics and chords as well as a sing-along CD. Songs include: Cast Your Cares on the Lord (Psalm 55:22) • Children Obey (Ephesians 6:1-2) • Draw Close to God (James 4:8) • Even a Child Is Known by His Deeds (Proverbs 20:11) • Every Good and Perfect Gift (James 1:17) • Follow the Way of Love (1 Corinthians 14:1) • For God So Loved (John 3:16) • Go into All the World (Mark 16:15) • The Lord Is My Strength and My Shield (Psalm 28:7) • Love Never Fails (1 Corinthians 13:8) • Man Does Not Live by Bread Alone (Matthew 4:4) • There Is No Other Name (Acts 4:12) • Unless a Man Is Born Again (John 3:3) • Walk in the Spirit (Galatians 5:16) • and more.
"Pendleton's way of putting the Word of God to music is contagious! I find myself humming his tunes to remember certain scriptures."
– Amanda Bradley (Youth Pastor, Cornerstone Church, Ireland)
Details
Publisher:
Hal Leonard
Publication Date:
12/2012
Credits:
by Pendleton Brown Book/CD Pack
Medium:
Softcover with CD
Pages:
72
Length:
12.00 in.
Width:
9.00 in.
Series:
Lead Sheets: Melody line, lyrics and chord symbols
Format:
Melody/Lyrics/Chords
ISBN:
1476802025