Instruction/Technique

14028921
Scat! Vocal Improvisation Techniques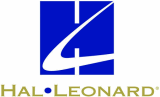 Model: 14028921
UPC: 752187425724
Master Carton Qty: 10
A comprehensive approach to vocal improvisation with rhythmic and melodic exercises, transcribed solos, vocal bass lines and drum grooves, syllable articulationetudes, and more. The included audio features call response exercises, demonstration solos by the author and sing-along chord pattern in Latin, jazz and hip-hop styles with rhythm section accompaniment.
Audio is accessed online using the unqiue code inside the book and can be streamed or downloaded. The audio files include PLAYBACK+, a multi-functional audio player that allows you to slow down audio without changing pitch, set loop points, change keys, and pan left or right.
Details
Publisher:
Music Sales America
Publisher Code:
AM949421
Publication Date:
11/1998
Credits:
by Bob Stoloff
Medium:
Softcover Audio Online
Pages:
130
Length:
11.00 in.
Width:
8.50 in.
Series:
Music Sales America
Format:
Book/Online Audio
ISBN:
0962846759