Bassoon Music

48181054
Sarabande et Cortege pour Basson et Piano (for Bassoon and Piano)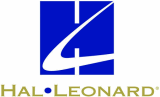 Model: 48181054
UPC: 888680787059
Master Carton Qty: 10
Internationally acclaimed French composer Henri Dutilleux (1916-2013) followed the music traditions of Maurice Ravel and Claude Debussy yet implemented his own, distinctive style. His
Sarabande et Cortege for Bassoon and Piano
displays influences of Debussy's eschewing of tonality and Ravel's inventive textures. These, combined with Dutilleux's unique uses of structure and pedal points create a truly riveting piece for bassoon and piano.
Sarabande et Cortege
comes at the beginning of Dutilleux's career and was composed as part of a set of four exam pieces for the Paris Conservatoire (1942-1950). Yet the popularity of all four pieces remains, and they continue to be performed to this day. Elements like lyrical melodies and furious semiquaver passages make for an exciting piece for bassoonists.
Details
Publisher:
Alphonse Leduc
Publisher Code:
AL20097
Publication Date:
05/2018
Medium:
Softcover
Pages:
8
Length:
12.00 in.
Width:
9.00 in.
Series:
Leduc