Harmonica Instruction and Music

14027563
Rock n' Blues Harmonica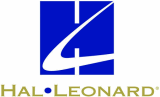 Model: 14027563
UPC: 752187426738
Master Carton Qty: 10
NOT AN INSTANT HARMONICA BOOK! Jon Gindick's method is one of the most complete harmonica books ever.
Rock n' Blues Harmonica
uses fact, fiction, illustration and notation to teach Music Theory 101, chord progressions, puckering, tongueblocking, octaves, tongue-slaps, headshakes, vibrato, bends, overblows, secrets of great tone, and much more.
Details
Publisher:
Music Sales America
Publication Date:
02/2000
Credits:
by Jon Gindick
Pages:
226
Length:
11.00 in.
Width:
8.50 in.
Series:
Music Sales America
Format:
Book/CD Pack
ISBN:
0930948106
Voicing:
Harmonica