Racks, Cases, and Stands

00775479
Road Series Curved Double Bass Rack System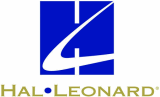 Model: 00775479
UPC: 736021500198
Master Carton Qty: 10
The GRS-850DBL reduces the amount of space required for double bass kits, while accommodating up to six toms and eight cymbals. It also can be used as single bass rack with a side extension.
• Holds up to 6 toms and 8 cymbals
• The GRS-850DBL also makes a great single-bass rack with side extension
• System Includes: (2) GRSTLA T-leg assemblies, (1) GRSMTLA mini T-leg assembly, (3) 36″ vertical bars, (2) 40″ curved horizontal bars, (4) GRSMC multi clamps, (4) GRSHML hinged memory locks, (10) GPRML memory locks, (2) GRSRA right angle clamps, (2) GRSSRA stackable right angle clamps, (1) GPR-LOGO badge.
• Easy set up and break down.
Details
Publisher:
Gibraltar
Publication Date:
06/2016
Medium:
General Merchandise
Length:
44.50 in.
Width:
10.25 in.
Series:
Gibraltar