Bassoon Music

48181163
Quinze Etudes Journalieres pour Basson (for Bassoon)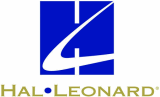 Model: 48181163
UPC: 888680861377
Master Carton Qty: 10
To this day, Eugène Bozza (1905-1991) remains one of the most prolific composers for wind instruments, despite being a violinist himself. His
15 Daily Studies for Bassoon
will enable the pupil to attain brilliant technique on the instrument. During his studies at the Paris Conservatoire, Bozza won prizes for violin, conducting and composition, as well as the Grand Prix de Rome. He then conducted the orchestra of the Opéra-Comique and became Head of the Conservatoire in Valenciennes, whilst remaining a prominent composer. The exercises in Bozza's
15 Daily Studies
ensure frequent practice of range, intervals, embouchure, breath control, phrasing, articulation, performance directions, dynamics and chromaticism, among other aspects.
15 Daily Studies for Bassoon
is a unique and essential aid in the progression of advanced Bassoon technical studies.
Details
Publisher:
Alphonse Leduc
Publisher Code:
AL20398
Publication Date:
05/2018
Medium:
Softcover
Pages:
24
Length:
12.00 in.
Width:
9.00 in.
Series:
Leduc