Processors

00113739
Pro Tools HD Native Thunderbolt: HD Madi System Bundle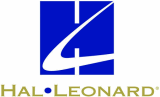 Model: 00113739
UPC: 884088878122
Master Carton Qty: 10
The Pro Pro Tools HD Native Thunderbolt + HD MADI Bundle includes an Avid Pro Tools HD Native Thunderbolt, Pro Tools HD software, and a versatile Avid HD MADI interface. The HD MADI gives you 64 channels of MADI connectivity. Boasting bi-directional sample rate conversion, the HD MADI makes sure your Pro Tools HD Native system can slide into any MADI environment, at any sample rate, and hit the ground running. Since you have 64 channels of MADI I/O available on all inputs and outputs, you'll find the HD MADI to be a very useful addition to any Pro Tools HD studio. And the inclusion of both coaxial and optical I/O makes the HD MADI an easy fit.
About Pro Tools HD Native Thunderbolt
: ProTools HD Native is a new generation of Pro Tools HD system that enables you to compose, record, edit, and mix music and/or sound for picture – with great speed and ease. Consisting of an HD Native Thunderbolt interface or PCIe core card, Pro Tools HD software, and Pro Tools HD Series interface, Pro Tools HD Native harnesses the power of your Mac or PC to deliver pristine sound, incredible performance, and the lowest latency of any host-based DAW.
Details
Publisher:
Pro Tools
Publication Date:
10/2012
Medium:
General Merchandise
Length:
22.50 in.
Width:
15.00 in.
Series:
Pro Tools Hard Drive
Format:
HD Madi System Bundle