Computer Software

00235771
Pro Tools | MTRX 8 Pristine DA Card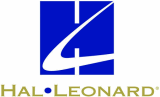 Model: 00235771
UPC: 724643121082
Master Carton Qty: 10
Pro Tools ¦ MTRX is fully modular, enabling you to customize it with up to eight analog and/or digital audio I/O option cards to create a 64-channel interface for Pro Tools ¦ HD. You can install a maximum of six AD and/or DA cards to support up to 48 analog channels. Or design an all-digital box – or any combination between.
The Pro Tools ¦ MTRX 8 Pristine DA Card enables the addition of eight channels of line-level analog outputs with an output level control.
Details
Manufacturer:
Avid
Manufacturer Code:
9900-71251-01
First Available Date:
09/2017
Format:
General Merchandise
Length:
13.00 in.
Width:
4.50 in.
Series:
Pro Tools Hardware Advanced