Harmonica Instruction and Music

14043457
Playbook - Learn to Play Harmonica: A Handy Beginner's Guide!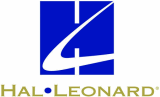 Model: 14043457
UPC: 888680055844
Master Carton Qty: 10
Whether you are learning from scratch or just want a quick reference guide that you'll always have with you, make your practice perfect with the pocket-sized
Playbook: Learn To Play Harmonica
. The book is small enough to fit in your pocket so is absolutely ideal for quick reference, or just keeping it with you at all times. Despite its convenient size, a wealth of fundamental information is packed into these 80 pages, all divided into bite-sized portions for easy and practical learning. This book covers all of the basic techniques you'll need to get started – from holding the instrument and learning to breathe correctly to keeping the beat and bending. As the guide progresses, more and more techniques are revealed such as trill, wah and tremolo, with fun tunes to play that exhibit these. Furthermore, there is a useful glossary and recommended listening list to inspire you to play like the pros. 2-3/4″ x 4″
Details
Publisher:
Music Sales America
Publication Date:
03/2015
Medium:
Softcover
Pages:
80
Length:
4.25 in.
Width:
2.75 in.
Series:
Music Sales America
ISBN:
1783054573