Tenor Sax Music

00400493
Play Lead in a Sax Section: Music Minus One Soprano Sax, Tenor Sax or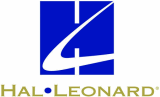 Model: 00400493
UPC: 884088190033
Master Carton Qty: 10
This sequel to
For Saxes Only
offers a series of saxophone quartets (rather than the typical 5-piece arrangement from the big-band era), to further enhance the importance of each instrument. Hal McKusick performs alto sax in a complete version to give samples for the improvisational sections, and you have the option of playing the solo (which has been notated from the complete version) or improvising your own. Join Wilber and his great colleagues and share in the musical romp! This album is easily usable by tenor sax, soprano sax, or clarinet players. Includes printed musical score for B-flat instruments (soprano sax, tenor sax, clarinet), and a compact disc featuring complete recordings (with alto sax as the solo instrument), and a second performance of the accompaniments only.
Performed by Hal McKusick, solo alto saxophone
Accompaniment: Bob Wilber All-Stars: Bob Wilber, soprano sax/clarinet; Frank Wess, tenor sax/clarinet/flute; Joel Kaye, baritone sax & bass clarinet; Bernie Leighton, piano; George Duvivier, bass; Bill Goodwin, drums
Details
Publisher:
Music Minus One
Publication Date:
11/2006
Medium:
Softcover with CD
Pages:
16
Length:
12.25 in.
Width:
9.00 in.
Series:
Music Minus One
Format:
Book/CD Pack
ISBN:
1596156120