Soprano Sax Music

48180415
Pièce en Forme de Habanera (for Saxophone)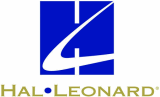 Model: 48180415
UPC: 888680795399
Master Carton Qty: 10
Initially composed in 1907 for bass voice and piano,
Habanera
by Maurice Ravel was transcribed for Bb soprano saxophone and piano for this edition. Based on a Cuban contradanza, it features a special habanera rhythm and is generally performed with sung lyrics. In this edition, the saxophone is a substitute for the voice. While composing this piece, Maurice Ravel was also working on two works with Spanish influence:
The Spanish Rhapsody
and
The Spanish Hour
. This edition, which can be used for recitals and exams, will enlighten saxophone players. Maurice Ravel (1875-1937) is a French composer is really famous for his Impressionist contributions. He wrote numerous pieces, including
Daphnis and Chloé
and the famous
Bollero
.
Details
Publisher:
Alphonse Leduc
Publication Date:
01/2018
Medium:
Softcover
Pages:
4
Length:
12.00 in.
Width:
9.00 in.
Series:
Leduc