Pop/Rock/R&B

00369321
Piano Ballads - In Easy Keys: Never More Than One Sharp or Flat!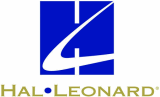 Model: 00369321
UPC: 840126989793
Master Carton Qty: 10
You'll love playing from the Hal Leonard "In Easy Keys" series! Each collection in this series includes over 20 songs written in an "easy" key – never more than one sharp or flat in the key signature. Melody, harmony, simple rhythms, fingering, and even lyrics are included. Playing your favorite songs has never been easier!
The
Piano Ballads
collection includes 25 songs: Beautiful (Christina Aguilera) • Bridge over Troubled Water (Simon & Garfunkel) • Candle in the Wind (Elton John) • Hero (Mariah Carey) • Imagine (John Lennon) • Piano Man (Billy Joel) • Ribbon in the Sky (Stevie Wonder) • See You Again (Wiz Khalifa ft. Charlie Puth) • and more.
Details
Publisher:
Hal Leonard
Publication Date:
08/2021
Medium:
Softcover
Pages:
96
Length:
12.00 in.
Width:
9.00 in.
Series:
Easy Piano Songbook
Format:
Easy Piano
ISBN:
1705143253