Percussion

03707183
Paul Rennick Model 2 Drum Sticks (FS-PR2): Field Series Hickory Marchi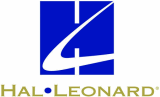 Model: 03707183
UPC: 819148005279
Master Carton Qty: 10
Paul Rennick, Director and Arranger of the University of North Texas Drum Line, and Percussion Arranger and Caption Manager of the Santa Clara Vanguard Drum and Bugle Corps, has now added a second design of the FS-PR signature model marching snare drumstick. The FS-PR2 is constructed of white hickory, and features a slightly larger thickness, a long taper and a larger bulleted barrel shaped bead creating a quick rebound, while the larger size produces a full dark sound.
Features include: white hickory • bulleted barrel shaped bead • long taper • 17″ length; .710″ diameter
Details
Manufacturer:
Innovative Percussion
Manufacturer Code:
FS-PR2
First Available Date:
12/2020
Format:
Drums
Length:
17.00 in.
Width:
1.25 in.
Series:
Innovative Sticks
Format:
Hickory