Percussion

00776617
Oversized Saddle Top Throne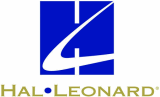 Model: 00776617
UPC: 736021715752
Master Carton Qty: 10
This heavy-duty, double braced throne has a comfortable, oversized saddle-style seat with a cordura top and memory foam for support throughout the longest of sets.
• Lare memory foam saddle seat with cordura top
• Top dimensions: 18-3/4″W x 15-3/4″D x 5″H
• Extends 21″ to 27″
• Heavy duty double braced base: B9608
Details
Publisher:
Gibraltar
Publication Date:
06/2016
Medium:
General Merchandise
Length:
22.00 in.
Width:
21.25 in.
Series:
Gibraltar