Classical/Opera Piano

51480185
Nocturnes (Piano Solo)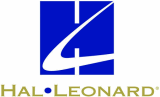 Model: 51480185
UPC: 884088173869
Master Carton Qty: 10
Time and again, Chopin succeeded in giving different piano music genres their own individual characters, whether etudes, preludes, waltzes, scherzi or nocturnes. The Irishman John Field had already composed over 20 nocturnes, which presumably greatly influenced Chopin. The latter continued to develop the light, song-like piano writing and created works whose dreamy, longing atmosphere came to embody Chopin's music. Our volume contains the works that were published during Chopin's lifetime as well as ones which were only published posthumously, including the famous Lento con gran espressione in C sharp minor – in two authentic versions.
Details
Publisher:
Henle Urtext Edition
Publication Date:
11/2006
Credits:
(ed. Ewald Zimmermann, fing. Hans-Martin Theopold)
Medium:
Softcover
Pages:
134
Length:
12.25 in.
Width:
9.25 in.
Series:
Henle Music Folios