Brass Solo

00400391
Mozart - Twelve Duets for Two French Horns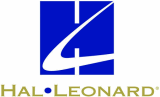 Model: 00400391
UPC: 884088189013
Master Carton Qty: 10
This marvelous group of pieces for two horns is one of Mozart's most wonderful achievements, and a treasure for hornists everywhere. Great music in the classical master's inimitable style. Includes a high-quality printed music score featuring both primo and secondo horn parts; and a compact disc with a complete recording, with the secondo horn on the left channel and the primo horn on the right channel, allowing either to be removed; and an additional version in stereo with the secondo horn only as accompaniment.
Performed by M. Falout, french horn
Accompaniment: M. Falout, french horn
Details
Publisher:
Music Minus One
Publisher Code:
MMO3504
Publication Date:
11/2006
Medium:
Softcover with CD
Pages:
16
Length:
12.25 in.
Width:
9.00 in.
Series:
Music Minus One
Format:
Book/CD Pack
ISBN:
1596153644