Guitar, Bass & Fretted

00294662
Mini Classic Switchless Wah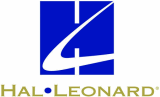 Model: 00294662
UPC: 664101001337
Master Carton Qty: 10
Pro level quality at an entry level price. The new Mini Classic Switchless Wah comes equipped with the great features our Wah pedals are known for, all for just $99. Yes, you read that correctly! Just $99. You get classic Wah-Wah tone with our MQ2 Inductor, dependable Electro-Optical circuitry, smooth and easy Switchless activation, and our True Tone Bypass Buffer circuitry.
Features include:
• Switchless operation – simply step on the treadle to engage the Wah and step off to bypass
• Engineered to save space on your board
• World famous Electro-Optical design
• Classic Wah tone with a custom MQ2 Inductor
• True Tone Bypass buffer circuit ensures pure guitar tone and output
• Glow-in-the-dark treadle rubber and Morley logo
• Powered by one 9-volt battery or optional Morley 9V adapter
• Rugged cold-rolled steel housing, LED indication, quick clip battery door and one-year warranty
• Works with Guitar, Bass or Keys
Details
Publisher:
Morley Pedals
Publication Date:
05/2019
Medium:
General Merchandise
Length:
8.00 in.
Width:
5.00 in.
Series:
Morley Pedals