Percussion

00288779
Master Palette Series Bongos: 7 inch. & 8-1/2 inch.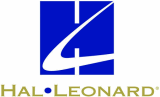 Model: 00288779
UPC: 888680913601
Master Carton Qty: 10
The latest addition to Tycoon's famed Master Series is the new and exclusive Palette finish. The drums perfectly showcase Tycoon's industry-leading finishing capabilities, marrying the intricacies of hand-applied painted color by skilled artisans with our state-of-the-art high gloss polishing, resulting in a completely original and stunning masterpiece. The Master Palette Series drums are paired with chrome hardware to accentuate the beauty of its cascading color scheme.
Details
Publisher:
Tycoon Percussion
Publication Date:
01/2019
Medium:
General Merchandise
Length:
19.00 in.
Width:
10.00 in.
Series:
Tycoon
Format:
7 inch. & 8-1/2 inch.