Percussion

00147345
Master Handcrafted Original Conga: 11 inch. with Copper Hardware Model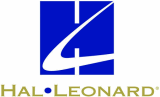 Model: 00147345
UPC: 888680073404
Master Carton Qty: 10
Constructed of hand-selected, aged Siam Oak wood, providing exceptional durability and unmatched sound
As the name suggests, these drums are hand-carved by highly-skilled craftsmen, resulting in their unique and beautiful appearance. No two drums will look exactly the same!
30″ tall, with belly to create rich and deep bass tones
Antique Copper Deluxe hoops, reinforced side plates with 3/8″ diameter tuning lugs
Die-cast handle, color matches hardware
Compatible with Remo M7 Type Tucked Fiberskyn heads designed for optimal response and maximum durability
Available in 3 sizes: 11″, 11 3/4″ and 12 1/2″
Matching single basket stands included with each drum
Accessory pouch, tuning wrench, and lug tube included
Matching bongos and djembe available
Wooden sound plate, carrying bags, and hardware protectors available as additional options
Details
Publisher:
Tycoon Percussion
Publisher Code:
MTCHC-110AC
Publication Date:
09/2015
Length:
31.50 in.
Width:
16.50 in.
Series:
Tycoon