Miscellaneous DVD

00320674
Marsalis on Music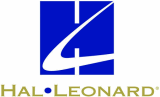 Model: 00320674
UPC: 884088191269
Master Carton Qty: 10
Marsalis on Music
is the young people's music series of our time. The series is hosted by Wynton Marsalis, the most popular and acclaimed jazz musician of his generation, as well as a distinguished classical performer. Helped by his jazz band and students from Tanglewood, led by Seiji Ozawa, Wynton puts a fresh spin on music and music appreciation. His inspired instruction, reinforced by superb performances and exciting graphics, not only teaches the fundamentals of music, but also makes learning fun. This pack features four episodes: Why Toes Tap, Listening for Clues, Sousa to Satchmo, Tackling the Monster. Approx. 4 hours.
Details
Publisher:
Devine Entertainment Corporation
Publisher Code:
DMM95001
Publication Date:
08/2007
Credits:
with Seiji Ozawa Special Guest Yo-Yo Ma
Medium:
DVD
Length:
7.50 in.
Width:
5.25 in.
Series:
DVD
Format:
4-DVD Set
ISBN:
1894449746