Sacred

35031012
Long-Awaited One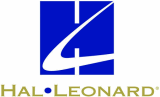 Model: 35031012
UPC: 888680618230
Master Carton Qty: 10
Uses:
Advent
Scripture:
Isaiah 9:2; Matthew 1:23
Lilting with anticipation, this Advent original is a solid choice for the season. Hope forms the foundation of the text that moves us through the points of Child of promise, Child of mercy and Child of Heaven, each with increasing intensity until floating like a prayer, the piece ends in quiet whispers of assurance. Approachable in its voicing, yet impressive in its tonal effect, this song is decorated with joy and light! Highly recommended!
Details
Publisher:
Shawnee Press
Publication Date:
06/2016
Credits:
Nicole Elsey/arr. Douglas Nolan
Medium:
Octavo
Pages:
12
Length:
10.50 in.
Width:
6.75 in.
Series:
Shawnee Sacred
Format:
SAB
ISBN:
1495062473
Voicing:
SAB