Percussion

00776204
L-Rod Adjustment Clamp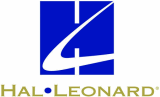 Model: 00776204
UPC: 736021584877
Master Carton Qty: 10
This clamp has a 9.5mm L-rod and twin-ratchet-angle adjustment clamps that allow precise positioning of percussion and other accessories.
• Attach percussion and accessories to a cymbal stand
• 9.5mm L-rod
• Twin ratchet angle adjustment and clamp
• Fine tune accessory positioning
Details
Publisher:
Gibraltar
Publication Date:
06/2016
Medium:
General Merchandise
Length:
10.00 in.
Width:
7.25 in.
Series:
Gibraltar