Solo/Ensemble

48024053
Jackie O (An Opera in Two Acts)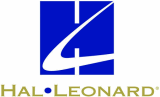 Model: 48024053
UPC: 888680678586
Master Carton Qty: 10
Note from the composer:
Jackie O
is a celebration of musical life in the late sixties, a pop opera that explores the interplay of musical idioms associated with "high" and "popular" culture in America. To compose these various idioms into my musical language, I draw on my background as a musician who came of age during the sixties, playing in rock and jazz ensembles, performing in avant-garde improvisation groups, and paying my dues as a cocktail pianist in nightclubs, while also being trained as a composer of concert music in the symphonic tradition. –Michael Daugherty
Details
Publisher:
Boosey & Hawkes
Publication Date:
07/2017
Credits:
- Daugherty - Eng - includes intro, composer bio, composer note & photos -
Medium:
Softcover
Pages:
208
Length:
12.00 in.
Width:
9.00 in.
Series:
BH Stage Works
Format:
Vocal Score
ISBN:
1495092968