Bass Guitar Methods

00695565
Intervallic Designs for Jazz Guitar: Ultramodern Sounds for Improvisin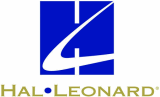 Model: 00695565
UPC: 073999955651
Master Carton Qty: 10
Expand your playing and your imagination with these revolutionary intervallic lines by jazz great Joe Diorio! Topics include: designs of tonality, designs of diatonic harmonies, designs for the diminished scales, designs for dominant and altered dominant chords, designs for the chromatic scales, designs of varied harmonic applications, designs of the perfect fifth interval, designs for freestyle improvisation, and more. Includes tab.
Details
Publisher:
Hal Leonard
Publication Date:
11/2000
Credits:
by Joe Diorio REH ProLessons
Medium:
Softcover Audio Online
Pages:
40
Length:
12.00 in.
Width:
9.00 in.
Series:
REH Publications
Format:
Book/Online Audio
ISBN:
0634020064
Guitar Tablature:
Included