Brass Solo

48180887
Hunting Saint Hubert (for French Horn and Piano)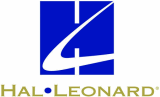 Model: 48180887
UPC: 888680857769
Master Carton Qty: 10
French composer, Henri Büsser entered the Paris Conservatoire in 1889. He won the 1893 Prix de Rome and led a highly successful career as a composer, conductor, teacher and organist. His compositions for a variety of instruments are exceptional,
Hunting Saint Hubert for French Horn and Piano
being no exception. As reflected in
Hunting Saint Hubert
, Büsser's compositional style was sophisticated, yet true to the 19th Century French tradition. Elements of
Hunting Saint Hubert
include, chromaticism, exploitation of tonality, complex rhythms and significant tempo changes, among other aspects. For all advanced French horn players, Büsser's
Hunting Saint Hubert
is essential to a varied repertoire.
Details
Publisher:
Alphonse Leduc
Publication Date:
01/2018
Medium:
Softcover
Pages:
11
Length:
12.00 in.
Width:
9.00 in.
Series:
Leduc