Guitar Methods

00697316
Hal Leonard Guitar Method Book 3 - Second Edition (Book/Online Audio)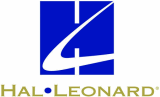 Model: 00697316
UPC: 073999973167
Master Carton Qty: 10
Book 3 covers: the major, minor, pentatonic and chromatic scales, sixteenth notes; barre chords; drop D tuning; movable scales; notes in fifth position; slides, hammer-ons, pull-offs and string bends; chord construction; gear; great songs, riffs & examples; and more! The online audio includes 60 full-band tracks for demonstration or play-along.
Details
Publisher:
Hal Leonard
Publication Date:
03/2000
Credits:
by Will Schmid and Greg Koch
Medium:
Softcover Audio Online
Pages:
48
Length:
12.00 in.
Width:
9.00 in.
Series:
Guitar Method
Format:
Book/Online Audio
ISBN:
0634014161